Welcome To Bloom Room Columbus
Blooming from our love of all things events, Petals & Leaves is proud to present you with the Bloom Room. Looking for an event space for up to 40 people? We have you covered! The Bloom Room is also available for rent to photographers who would like to use an indoor studio space for photoshoots. We also offer Micro Wedding/Elopement packages for couples looking for an intimate wedding celebration.  To top it all off we can also rent the space to local small florists who may need some more room for their designs, you are also welcome to rent space in our large walk in coolers for storage.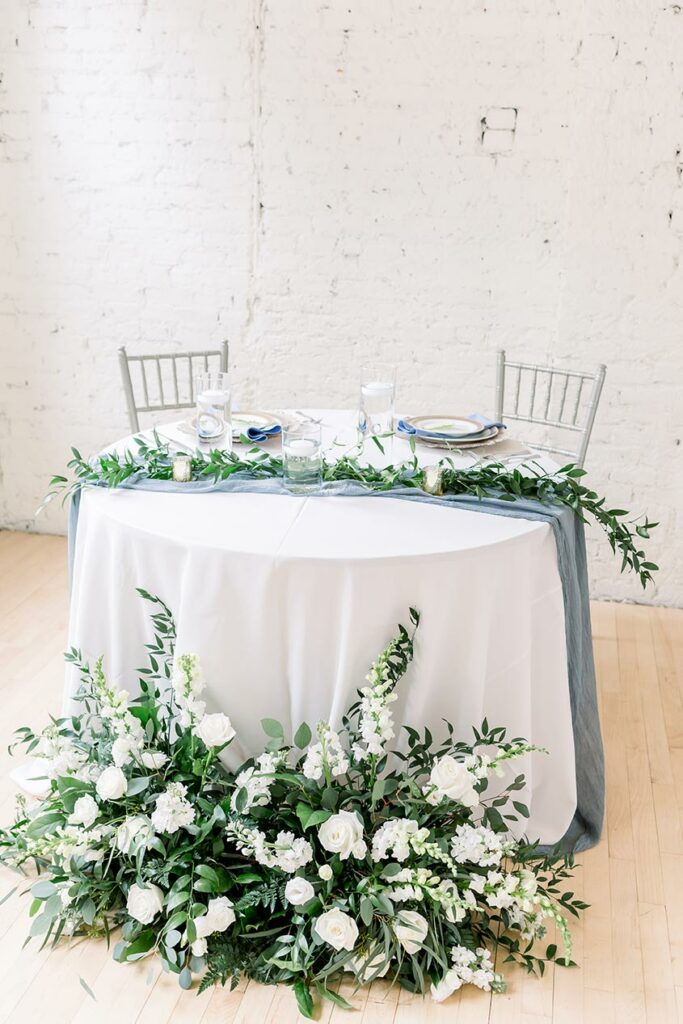 Carmen – Forget Me Knot Photography
Looking for a small event venue or studio space in Columbus can be tricky but the Bloom Room is here to fill that niche!  The ladies over at Petals & Leaves bring their detailed and distinct aesthetic to this new and versatile room.  The Bloom Room is perfect for so many occasions and I love that photographers can also rent the space for indoor shoots with a clean and fresh look!  
I am so excited for this new venue space!  Columbus is in need of a nice new small venue space that is perfect for showers and small weddings.  As a wedding planner, I look forward to sharing this space with my clients and have something available for offer them for intimate gatherings.  The owners have worked in the events and wedding industry for years, so are coming from a place of knowledge and experience and know what works for an event space and venue rental.  They have many vendor friends and connections here in Columbus that have been able to offer them guidance and suggestions on what works well to make a small venue space successful so I have no doubt this beautiful venue will operate smoothly and can't wait to see all the wonderful events and parties to come!
Drop Us a Line
Don't be shy. Let us know if you have any questions!